Transform Your Business with
Strategic Brand Development
Craft brands that inspire, connect, and thrive with our expert brand development services. Our team of experienced strategists, designers, and marketers collaborate to create brands that resonate with your target audience, build trust, and drive loyalty. With a focus on differentiation and authenticity, we help you establish a memorable brand presence in the market.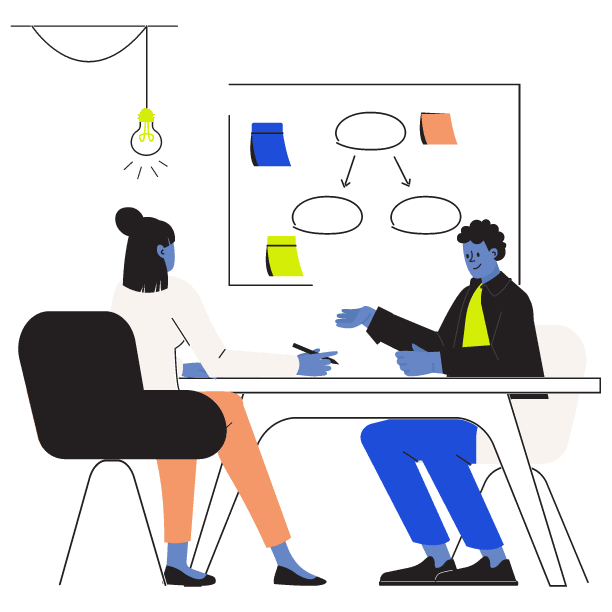 Trusted by global companies
"Trust Mineceff Agency for your digital marketing and web development needs. Our experts deliver tailored solutions for global companies, backed by a proven track record of quality results."
Elevate Your Business with Expert Brand Development Services
Building brands that leave a lasting impression is at the heart of our brand development services. We believe in the power of a well-crafted brand to connect with audiences on an emotional level and drive meaningful connections. Through a collaborative approach, we shape your brand's personality, values, and voice, ensuring it resonates authentically with your target market.
Brand Strategy Development
Define your brand's purpose, values, and positioning in the market. We conduct thorough research to understand your target audience, competitors, and industry trends, and develop a comprehensive brand strategy that sets you apart.
Create a visually compelling brand identity that reflects your brand's personality and resonates with your target audience. This includes logo design, color palette selection, typography, and visual elements that form the foundation of your brand's visual identity.
Brand Messaging and Voice
Craft a compelling brand story and messaging that effectively communicates your brand's value proposition and resonates with your target audience. We develop a consistent brand voice that reflects your brand's personality and engages your customers across all communication channels.
Establish clear guidelines that define how your brand should be represented across various touchpoints. This includes guidelines for logo usage, typography, colors, imagery, and tone of voice to ensure consistency and coherence in brand communication.
Brand Experience and Touchpoints
Create a cohesive brand experience across all customer touchpoints, including websites, packaging, social media, advertising, and more. We ensure that every interaction with your brand reflects your values and enhances brand perception.
Brand Positioning and Differentiation
Identify your unique selling points and develop a strong positioning that sets you apart from competitors. We help you articulate your brand's unique value proposition and develop strategies to effectively communicate it to your target market.
Brand Launch and Activation
Plan and execute a successful brand launch strategy to generate buzz, attract attention, and build brand awareness. We help you create impactful campaigns and activations that introduce your brand to the market and leave a lasting impression.
Brand Management and Evaluation
Once your brand is established, we provide ongoing brand management and evaluation services to ensure its consistency and effectiveness. We monitor brand performance, conduct brand audits, and make recommendations for continuous improvement.
How Brand Development help your business to grow?
Brand development plays a crucial role in the growth and success of a business. It is the strategic process of creating and nurturing a strong brand identity that resonates with your target audience. Here are some ways in which brand development can help your business to grow:
Differentiation and Competitive Advantage: In a crowded marketplace, a well-developed brand helps your business stand out from the competition. It allows you to differentiate yourself by highlighting your unique value proposition, core values, and distinct brand personality. This differentiation gives you a competitive advantage and helps attract and retain customers.

Building Trust and Credibility: A strong brand instills trust and credibility among customers. When your brand consistently delivers on its promises, it creates a positive perception and builds loyalty. A well-developed brand communicates professionalism, reliability, and quality, making customers more likely to choose your business over competitors.

Customer Attraction and Retention: A compelling brand identity and messaging resonate with your target audience, capturing their attention and interest. A well-developed brand creates an emotional connection, making customers feel a sense of belonging and loyalty. This attracts new customers and increases customer retention rates, leading to sustained business growth.

Increased Brand Awareness: Effective brand development initiatives increase brand awareness and recognition. By creating a cohesive and consistent brand presence across different channels and touchpoints, you increase your visibility and reach. As more people become aware of your brand, it expands your customer base and opens up new opportunities for growth.

Enhanced Customer Engagement: A strong brand facilitates meaningful customer engagement. When customers connect with your brand on an emotional level, they become advocates and ambassadors, spreading positive word-of-mouth and referring others to your business. Engaged customers also provide valuable feedback and insights that can drive continuous improvement and innovation.

Premium Pricing and Profitability: Well-developed brands often command premium pricing due to their perceived value and differentiation. When customers perceive your brand as superior and unique, they are willing to pay a premium for your products or services. This can lead to increased profitability and higher profit margins.

Expansion and Diversification: A strong brand serves as a platform for business expansion and diversification. When your brand is well-established and trusted, it becomes easier to introduce new products, services, or enter new markets. Customers who are loyal to your brand are more likely to explore and try your new offerings, facilitating business growth.
Why Choose Mineceff Agency for your Design and Graphic Works
At Mineceff Agency, we are committed to providing top-notch design and graphic services to our clients. Here are some reasons why you should choose us for your design needs:
Choose Mineceff Agency for your design and graphic needs, and experience the difference that professionalism, customization, attention to detail, cutting-edge technology, timely delivery, and competitive pricing can make.
Why is branding development is important?
Brand development is a long-term investment that pays off by creating a strong foundation for business growth. It helps you build meaningful relationships with your target audience, differentiate yourself in the market, and establish a positive reputation. By investing in brand development, you position your business for long-term success, increased market share, and sustainable growth.
Ready to Grow?
Get free consultation and audit today.
Ready to take your business or startup to the next level

Look no further than Mineceff Agency. Our team of experts is here to help you achieve your business goals through our branding, web development, and digital marketing services.
We work closely with our clients to understand their unique needs and create custom solutions that drive results.
Contact us today to get started and see how we can help your business thrive.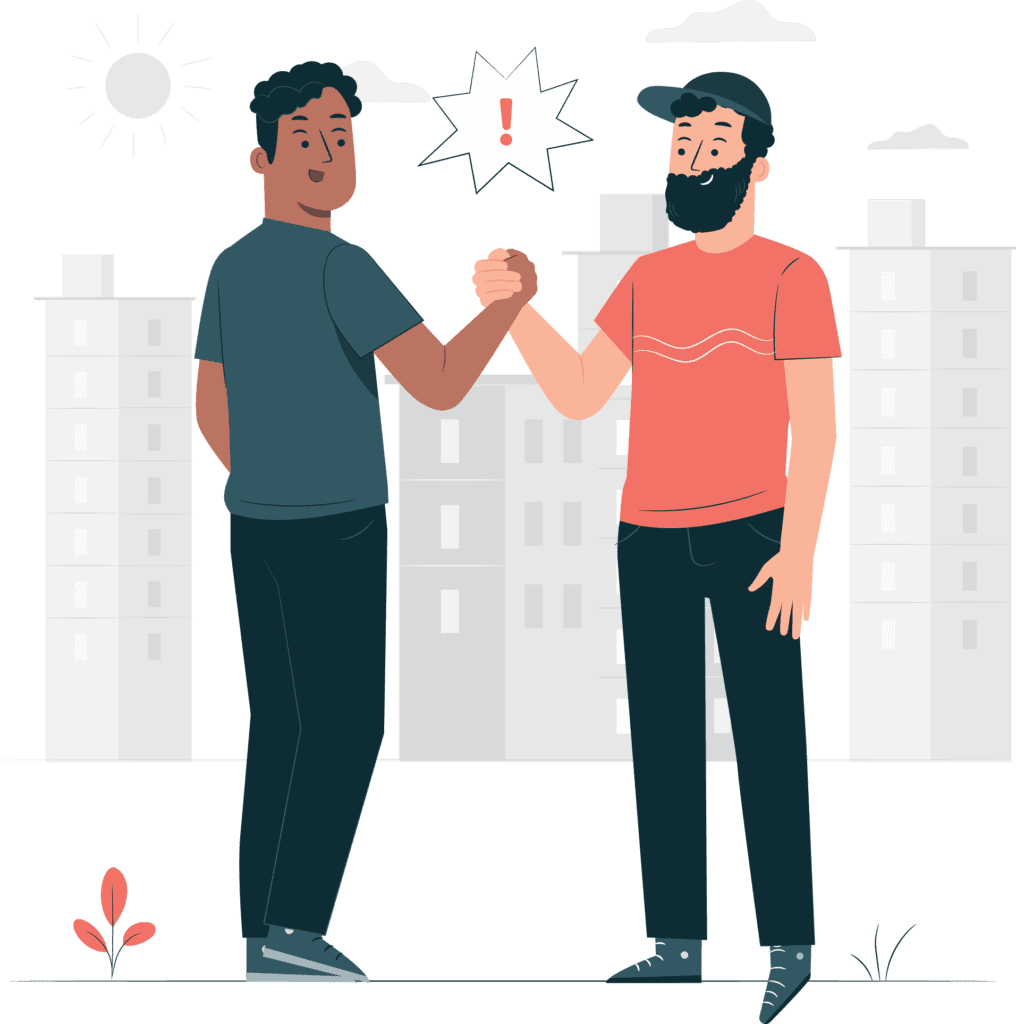 At Mineceff Agency, we are more than just a vendor. When you hire us, you're not just getting a team of designers, developers, and marketers – you're getting a dedicated team of experts who will work tirelessly to help your business succeed.
Our team consists of more than 16 specialists, each with their own unique skillset and experience. From web design and development to branding and digital marketing, we have the expertise you need to take your business to the next level.